 
The Nose of the Wine: Il Grande Cofanetto 54 aromi
Il riferimento di Jean Lenoir per sviluppare l'olfatto e progredire rapidamente nella degustazione del vino.
In stock, delivered within 1 to 5 working days
Payment : transaction secure
On our site your payment is fully secure only the bank has access to your information.
Worldwide Shipping
France, European Union, Worldwide
Delivery
At home or Choose Pick-up Point and collect your package when it suits you!
Description
Il Grande Cofanetto includes:

- Incastonati in un libro-scrigno molto raffinato, 54 aromi di grande qualità prendono vita nella Vostra memoria olfattiva e trovano risonanza nei grandi vini:
Note fruttate: 1 limone, 2 pompelmo, 3 arancia, 4 pineapple, 5 banana, 6 lychee, 7 melone, 8 moscato, 9 mela, 10 pera, 11 mela cotogna, 12 fragola, 13 lampone, 14 ribes rosso, 15 ribes nero, 16 mirtillo, 17 mora, 18 ciliegia, 19 albicocca, 20 pesca, 21 mandorla (nocciolo), 22 prugna secca, 23 noce.
Floreali rating: 24 biancospino, 25 acacia, 26 tiglio, 27 miele, 28 rosa, 29 violetta.
Vegetali note: 30 peperone verde, 31 fungo, 32 tartufo, 33 feccia, 34 cedro, 35 pino, 36 liquirizia, 37 germoglio di ribes nero, 38 fieno falciato, 39 timo, 40 vaniglia, 41 cannella, 42 chiodo di garofano, 43 pepe, 44 zafferano.
Animali note: 45 cuoio, 46 muschio, 47 burro.
Tostate note: 48 pane tostato, 49 mandorla tostata, 50 nocciola tostata, 51 caramello, 52 caffè, 53 cioccolato, 54 nota affumicata.


- 54 Carte per giocare che riassumono il legame reale tra gli aromi e il vino.

- Un libro completo, riccamente illustrato, che svela il modo in cui, a seconda del vitigno e del vigneto, di Francia, d'Italia o del mondo, i 54 aromi chiave si evidenziano. Una raccolta preziosa di conoscenze e puro piacere per professionisti e appassionati.
Sfogli e scarichi un estratto del libro :

.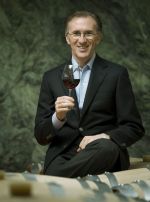 "Ho utilizzato Le Nez du Vin all'inizio della mia carriera per formarmi e sviluppare la mia acuità olfattiva. Oggi ancora mi accompagna quando insegno. È un supporto prezioso per la formazione che condivido con gli studenti degli istituti alberghieri, futuri ambasciatori del gusto che porteranno la cultura del vino nel mondo intero."
Paolo Basso, Migliore Sommelier del Mondo 2013,
Migliore Sommelier d'Europa 2010
Libro-scrigno telato rosso carminio, formato 294 x 382 x 55 mm, peso 3,750 kg.
Fabbricato in Francia. I nostri aromi sono garantiti 5 anni. Un cofanetto conservato in buone condizioni può durare una decina d'anni.
Details
Data sheet
Collection

The nose of wine

Language

Italian 🇮🇹

Publisher

Jean Lenoir
No customer reviews for the moment.