 
Le Nez du Vin : The large box set (54 aromas) Chinese Simplified - 简化字 - Chinese
THE Jean Lenoir reference to develop your sense of smell and better analyse the wines you taste.
In stock, delivered within 1 to 5 working days
Payment : transaction secure
On our site your payment is fully secure only the bank has access to your information.
Worldwide Shipping
France, European Union, Worldwide
Delivery
At home or Choose Pick-up Point and collect your package when it suits you!
Description
The large model contains:

- Set in a very refined book-case, 54 high-quality aromas come to life in your olfactory memory and find a real resonance in great wines:
Fruity notes : 1 lemon, 2 grapefruit, 3 orange, 4 pineapple, 5 banana, 6 lychee, 7 melon, 8 muscat, 9 apple, 10 pear, 11 quince, 12 strawberry, 13 raspberry, 14 redcurrant, 15 blackcurrant, 16 blueberry, 17 blackberry, 18 cherry, 19 apricot, 20 peach, 21 almond (frangipane), 22 prune, 23 walnuts;
Floral notes : 24 hawthorn, 25 acacia, 26 linden, 27 honey, 28 rose, 29 violet;
vegetal notes : 30 green pepper, 31 mushroom, 32 truffle, 33 wine lees, 34 cedar, 35 pine, 36 liquorice, 37 blackcurrant bud (or boxwood), 38 cut hay, 39 thyme, 40 vanilla, 41 cinnamon, 42 cloves, 43 pepper, 44 saffron;
animal notes : 45 leather, 46 musk, 47 butter;
Toasted notes : 48 toast, 49 toasted almond, 50 toasted hazelnut, 51 caramel, 52 coffee, 53 dark chocolate, 54 smoke.


- 54 playing cards summarize the real connection between aromas and wines.

- A complete book, richly illustrated, accompanies you, offering multiple ranges to practice and learn to taste the wines of France and the world. A precious amount of knowledge and pleasure for professionals and enthusiasts.
Browse and download an excerpt :

.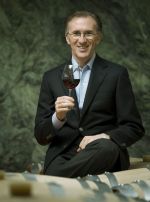 " I used Le Nez du Vin at the beginning of ma career to train myself and develop my olfactory acuity. He still accompanies me today when I teach. In particular, it is a valuable aid for the training I provide to hotel school students, future ambassadors of taste who will carry the culture of wine throughout the world. »
Paolo Basso, Best Sommelier of the World 2013,
Best Sommelier of Europe 2010



Cloth box, carmine red, closed format 38.2 x 29.4 x 5.5 cm, weight 3,750 kg.

Made in France.
The flavours are guaranteed for 5 years. A box can be kept for up to ten years in good conditions.
Details
Data sheet
Collection

The nose of wine

Language

Chinese 中文 🇨🇳

Publisher

Jean Lenoir
No customer reviews for the moment.